With the patronage of Chief Physician Pulamanthole Sankaran Mooss,a new branch of SRD is setup at Kuniyamuthur,Coimbatore. The service of the Chief Physician Ashtavaidyan Sankaran Mooss shall be available on selected days, every month. The nursing home has facility for food and accommodation for patients as well as by standers. For in patients, treatments like uzhichil,pizhichil, dhara, kizhi and other major panchakarma are provided. We also provide walk in panchakarma treatments for those residing nearby.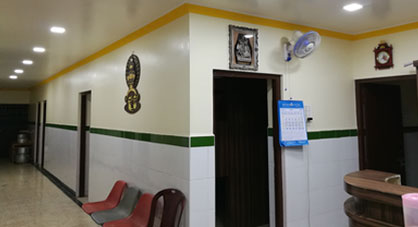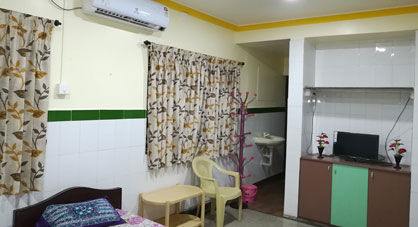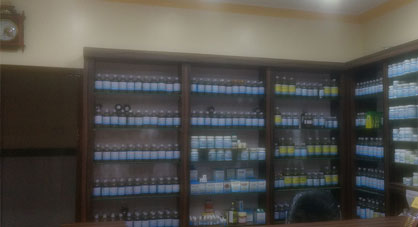 Our Team of Doctors at SRD Coimbatore:
AshtaVaidyan Pulamanthole Sankaran Mooss,
Chief Physician, on all fridays from 10:00 am to 01:00 pm and 02:00 pm to 05:00 pm
AshtaVaidyan Pulamanthole Aryan Narayanan Mooss
Kidney and male Infertility Specialist, visiting physician from SRD Nursing Home, Pulamathole.
Dr. Rajagopal K
Cancer Specialist, an alumnus of VPSV Ayurveda College Kottakkal, Kerala and a visiting doctor at SRD. He is the Chief Physician of MG Krishna Vaidyar Memorial SKVA Pharmacy. His domain is oncology and autoimmune disorders.He is the grandson of late Padmasree Dr.K.Rajagopal,cancer specialist.He shall be available for consultation on first tuesdays of every month.
Dr. Rosni K
Gynaecology and Infertility Specialist, handles specialist OP on first sunday of every month.
Dr. Vishnu KT
Graduated from VPSV Ayurveda College Kottakkal, Kerala,he is a specialist in Panchakarma and at present the RMO of SRD Coimbatore.
Dr. Kosaladevi
An alumnus of SDM College, Karnataka,she has undergone panchakarma training at Shantigiri Sidhdha Ayurveda Hospital, Trivandrum.She has several years of experience from different hospitals like Indian Ayurveda Hospital Coimbatore, KAL Chennai and AYUSH Clinics Chennai.